Festival
2024 – Space of Love Festival  May 31-June 9

This is the 23rd year we celebrate this summer festival in Bödabukten on Öland.

Join our facebook group to always stay updated:
FB group Space of Love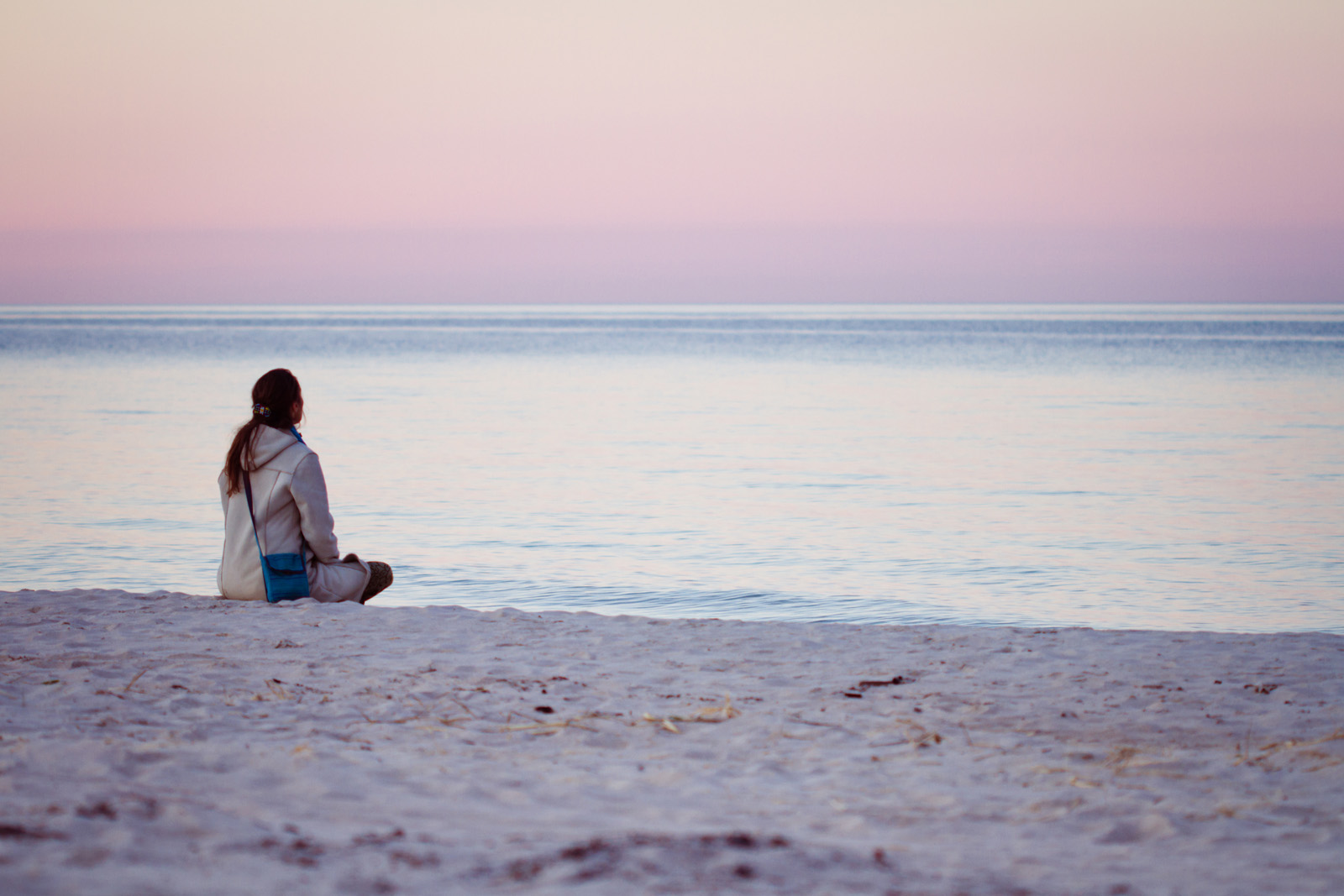 Space of Love 2023
We have been gifted with a beautiful playground on which we can practice yoga and sing, meditate and reflect, dance and play, go deep and explore, converse and share, commune with nature, try new things, reunite with old friends and discover new ones. A perfect set-up for the breakthrough experience! The move to Böda Sands Camping 2012 proved to be all that we had hoped for with its spacious festival area and lengthy white sand along the shore of the cool, gentle blue sea.
Everyone knows that the secret to a healthier and more harmonious life is to establish healthy habits in your day-to-day routine.
The intention of the Space of Love festival is to give participants the opportunity to try a variety of healing methods in order to find the perfect fit. The experience of the festival is complete in itself, and when you go home you can continue with what you discovered whether it be yoga, dance, conscious breathing, or something else. Through the new contacts made with teachers, different modalities and new friends the festival can be the beginning of a new chapter in your life. So bring your open heart and enjoy 10 days (or less) discovering and taking your next steps. Favorite teachers will be returning to share with us their latest inspiration. We'll also see some new faces and offerings on the program. Maybe even yours! Is there something you have always wanted to share?
Do come; alone or bring a friend, your mother, your children (kids come for free!), your lover, or your dog and join us on the field of transformation in the Space of Love 2023.
The festival is held at Böda Sand Camping which has the longest white sand beach in Sweden, so sun bathing and swimming in the sea is a great part of being at the festival.
There we have everything we need and love, and more! One can live the simple life, enjoying the beach and secluded nature, as well as the beachside restaurant, the pool, mini-golf, standard golf, spa and sauna; truly something for everyone.
Workshops
Workshops are offered from early morning and throughout the day. Before breakfast you may choose between classes such as meditation, puja or qi gong as well as yoga.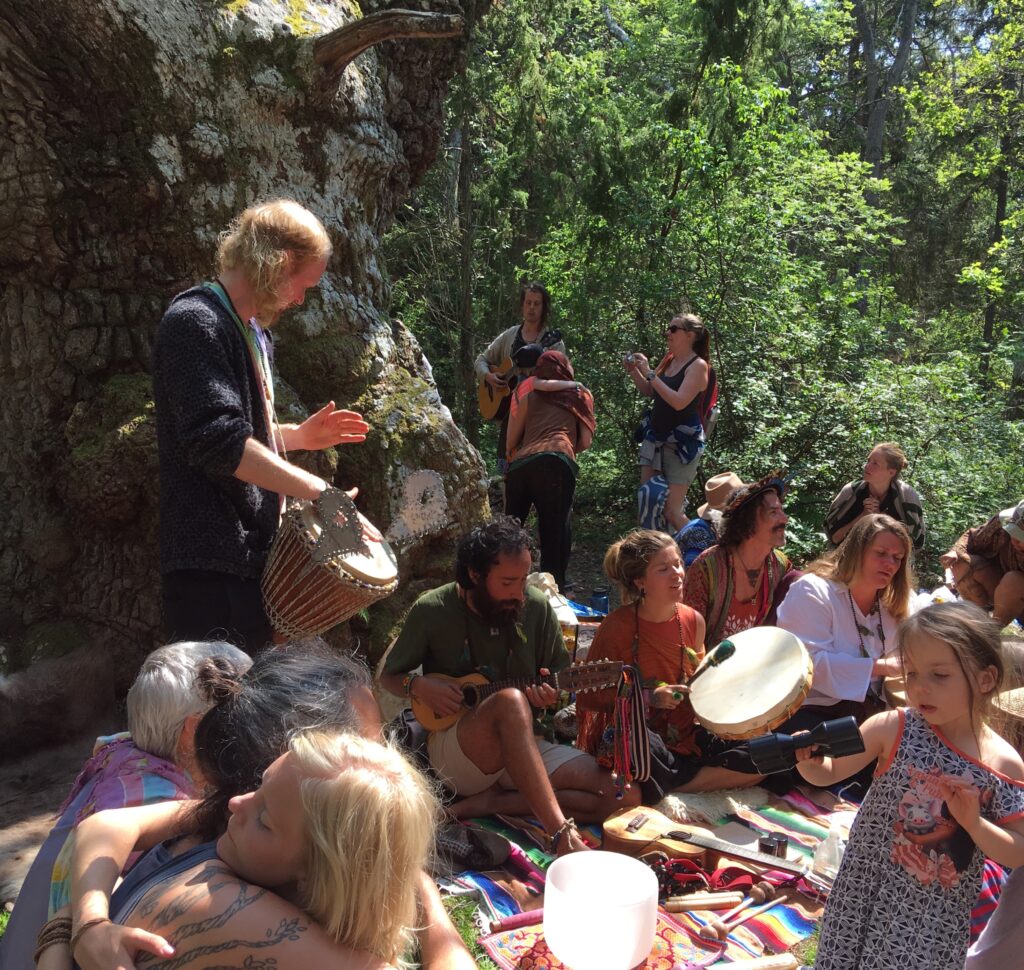 There is a wide variety of different types of yoga offered as well as many other modalities including dance, painting, conscious breathing, sweat lodge, meditation, ayurveda, healing, tantra, shamanic work, drumming, T.R.E. and more. The workshops end each day at 6.30 P.M.
Click on "teachers" to see who is coming, what they offer, and watch the line-up grow as the summer approaches.

Music
Music is of course an important ingredient in the Space of Love. We have singing and voice workshops as well as "bhajans". Like yoga, bhajans also originate in India and are often short, repetitive songs with a spiritual theme that can be sung together. The evening program can consist of singing around the campfire, open stage or concerts. During the years we have had many fantastic artists and bands playing music for us.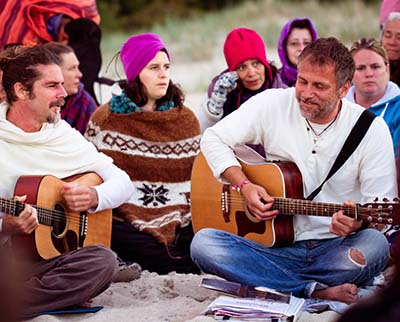 Yoga
The first activity of the day starts at 4:00 A.M. with kundalini yoga at sunrise. The official name for this is Sadhana and includes singing and meditation. We have kept this tradition since the festival's beginning when Harnam Singh in 2000, celebrated his 50th birthday by traveling alone to Böda beach. His experience of sadhana by the sea was so powerful that he decided to invite his friends the following year. Thus the festival was born in 2001 and has continued in the same spirit ever since.

We offer yoga classes later in the day as well; kundalini and also also many other types of yoga, for example yin yoga, hatha, ashtanga, vinyasa, acroyoga, holistic yoga, yoga for women, and more.
Gong "baths" have proven to be very popular at the festival. During a gong bath participants lie down, relax and let the vibrations "wash" through their bodies. The gong generates various tones or frequencies that affect the brain and the effect is perceived almost immediately when periodic pressure waves come into the mind's self-awareness. It is a deeply relaxing, healing and enjoyable experience.
A sweat lodge is constructed on the beach at the beginning of each festival where purification ceremonies are held for those who choose.
Activities for children and youth

Space of Love has become a yearly milestone for many families who return year after year to give both children and parents a lovely start to the summer. Here the kids meet friends in a yogic atmosphere. Every morning starts with a gathering where we greet each other and find out about the activities for the day. After the gathering the Yoga-play starts where we get to know each and journey on through yogic practices and values. Yoga-play can be exercises for discovering the breath as a life tool, to actively listen outwards and inwards, to build self-esteem and confidence, improve coordination, balance, memory, concentration, patience, cooperation, setting and understanding limits, sharing and expressing amongst more. In the afternoons you can practice parkour or circus school. In the circus school you can learn to walking on a line, juggle, magic, balancing on a ball or spinning plates on sticks. Activities for youth over 12 years old will be designed at the festival based on the needs of the teenagers themselves. Children may also attend some of the adult workshops such as yoga, singing and more. For the youngest, up to 3 years, it is possible to book a baby-sitter when the workshops are held.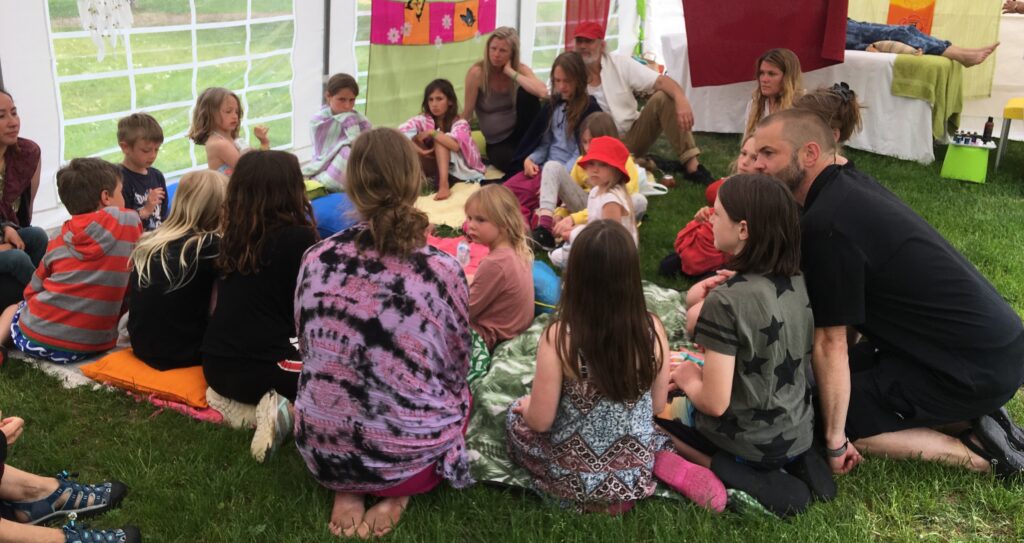 The first day of the festival starts with an opening ceremony outside at 15.30, then yoga at 17.00 and the indoor welcoming ceremony at 20.30. The final day of the festival ends with a closing ceremony before noon so that all have time to arrive at their destinations the same day.
Here is a preliminary program to give you an idea of what a day at the festival can offer:
| | |
| --- | --- |
| 04.00-06.00 | Sadhana on the beach |
| 08.00-11.00 | Semi-organic breakfast served in the bakery |
| 07.00-09.00 | Yoga |
| 08.00-09.00 | Chi Gong, meditation or other morning practice |
| 10.30-11.15 | Morning gathering with singing, dancing and presentation of the program of the day |
| 11.30-13.00 | Yoga, workshops and children's activity |
| 13.10-14.00 | Gong meditation |
| 14.00-14.50 | Sharing groups |
| 15.00-16.30 | Yoga, workshops and children's activity |
| 17.00-18.30 | Yoga and workshops |
| 18.30-20.30 | Dinner break |
| 20.30- | Evening gathering with music, singing, campfire on the beach, open stage, disco, drumming, performances and dancing |