Arriving at the festival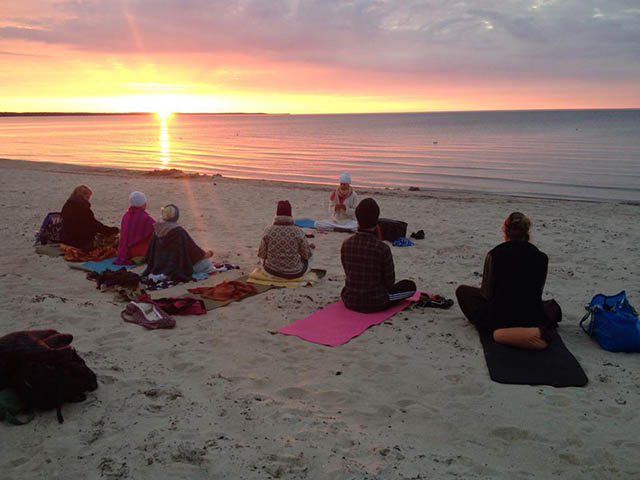 The Festival is at the campsite called Böda Sand, about 75 km north of the bridge to Öland. Their homepage is: www.bodasand.se
Car: From Kalmar take road 137 over the Ölands bridge and head north towards Borgholm and then towards Byxelkrok. When you have passed Löttorp you have 15 km left to Böda Sand. Follow the signs in the round-about.
You can get a detailed description on Eniro.
GPS-position: N.57.2743759 Ö 17.0484027
Train: To book the train to the festival, put Böda as your destination on www.sj.se  From Kalmar to Böda you will be traveling by bus.
Bus from  Stockholm to Öland: Silverlinjen Buss Stockholm – Öland, www.silverlinjen.se . The last stop is Böda and this is ca 3,2 km before the Camping.
Pick-up from the bus stop in Böda If you want to be picked up from your bus stop in Böda send a text message to Alexander at +4672-002 16 96  at least 24 hours before your arrival time. Notify how many you are and what bus company you are traveling with. You will receive a confirmation. If you don't, send a text message to Damien +46-730 93 56 10.  Pick-up in Böda costs 20 kr cash per person which you give directly the driver. Important to cancel your booking if your plans change.
Carpooling : If you can offer a lift or need a lift, you can go to the festival event page on Facebook (not the Space of Love Festival Facebook group) and coordinate the carpooling with other participants there.