Together we can create a Space of Love

Since the Space of Love Festival at Öland has changes dates to 24-31 of August we´ll take the opportunity to connect anyway on the dates first planned. Coming together at Öland is magic – what if it can create some magic by meeting also online. Why not giving it a chance?

In a Zoom meeting we can have our web-cameras on so we can see eachother. We can look into eachothers eyes. We can meditate together. We can sing and dance. We can break the room into smaller rooms for some sharing in groups of a few.

Let´s create a Space of Love together for ourselves, for eachother and to enhance the love-frequency for our Mother Earth!

The program is developing and for the moment it looks like this: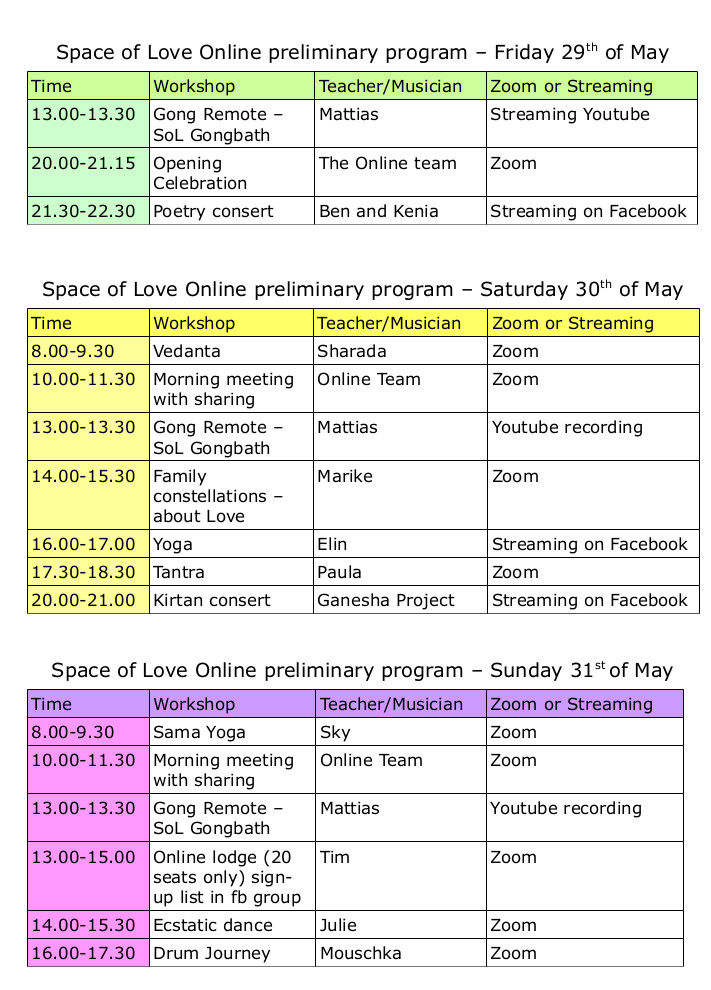 Here is a link to a Sign-up page. You are very welcome to join us!

Sign-up page.